Posted by Derek Newman on 14th Dec 2022
When it comes to backcountry emergencies, we'll take all the help we can get, and Ortovox added a new tool to our touring gear. Their new Diract Voice Beacon plays clear instructions that guide you through a standard search procedure. It begins by telling you to sweep in a 50m radius, prompts you to turn left and right when you should, and then offers timely instructions for when to start a fine search before probing.
You won't hear any other transceiver talking you through an emergency, and any brand-new technology changing our safety equipment should be greeted with a healthy dose of skepticism. Is this feature as game-changing as say, avalanche airbag backpacks or tech toes? We took this beacon out for some backcountry tours, conducting multiple beacon drills and comparing it to other avy beacons, in order to find out how innovative Ortovox's new avalanche transceiver really is.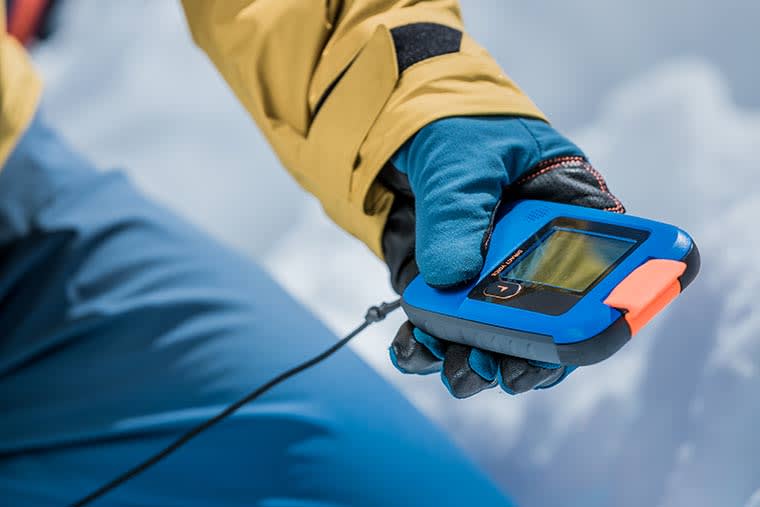 Features
Voice Navigation
We're happy to admit that hearing play-by-play instructions on the field is a welcome addition to our avalanche safety pedigree. It's helpful no matter how many tours we have under our belt. Beginners will especially benefit while learning and making healthy habits in avalanche terrain. Experts will hopefully already know the instructions by heart but should find their reminders refreshing. We certainly did.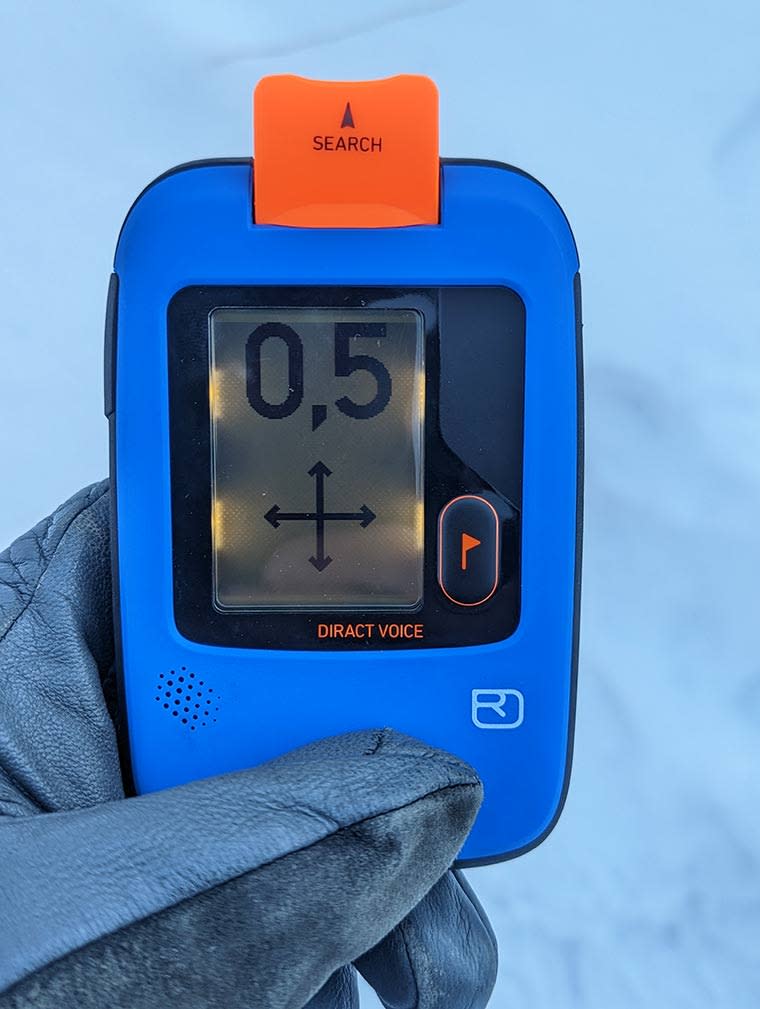 The voice navigation should be especially helpful to beginners who prefer an auditory learning style. While voice commands aren't a replacement for regular practice with your beacon, adding vocal guidance could very well improve some beginners' learning experience. In fact, we could see this beacon becoming the standard in avalanche classes. Avalanche educators might appreciate the extra assistance with multiple groups conducting beacon drills.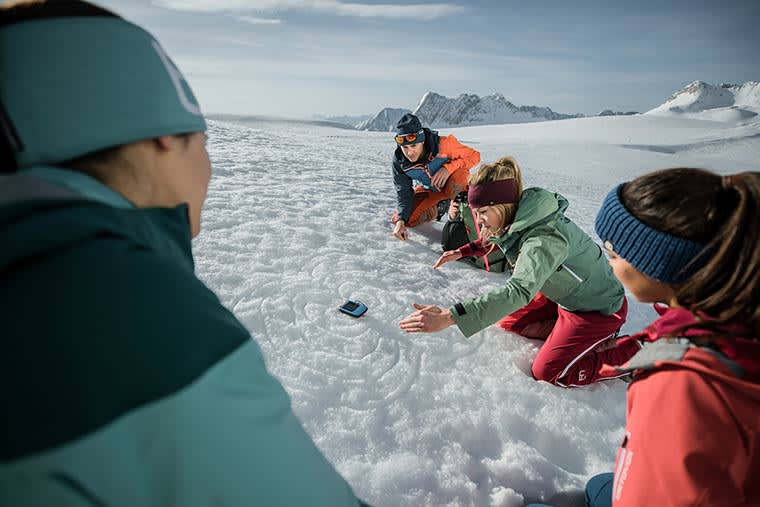 Largest Display
This avalanche transceiver touts the largest screen we've seen, which enhances its ease of use. Low-light dawn patrollers and folks with poor eyesight will find the larger screen much easier to work with than other beacons. With a larger display screen and clear voice commands, the Diract Voice might be the most accessible and easiest-learning avalanche transceiver out there.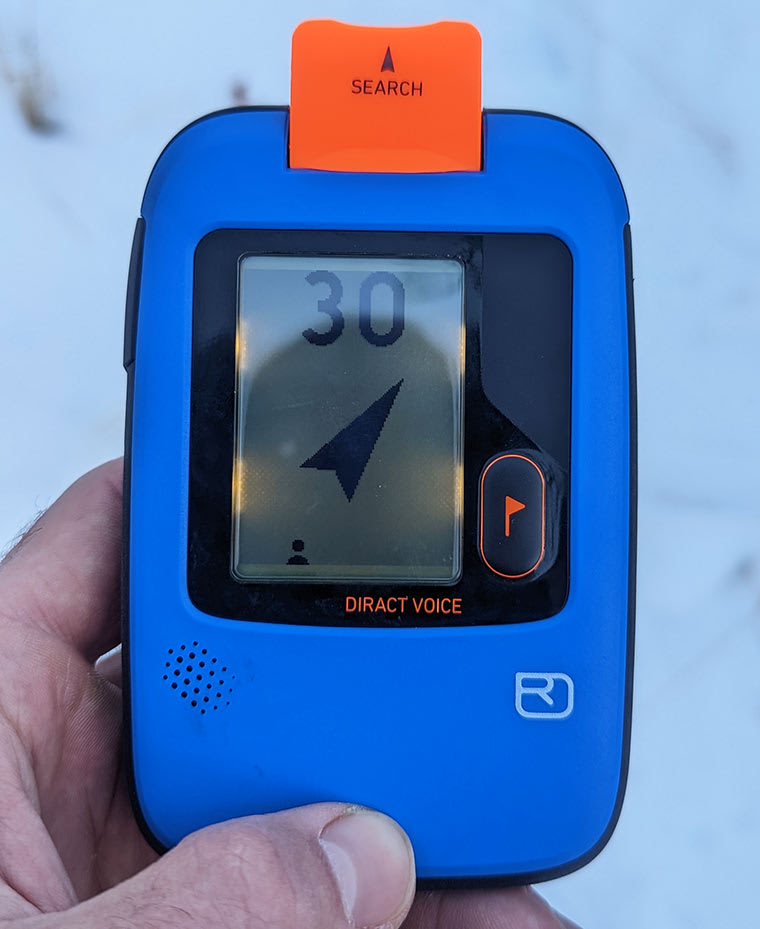 Rechargeable Battery
The Diract Voice is also the only beacon to leave behind alkaline batteries and opt for a rechargeable lithium-ion battery instead. It's certainly more efficient to charge the beacon the night before a dawn patrol, instead of shopping for batteries at four in the morning.
Ortovox guarantees this battery to last 450 cycles, and signing up for Ortovox's 5-year warranty reinforces our confidence that it'll last. It's also worth noting that the beacon's battery is best charged when it's hovering around 40%, but charging it when it's over 80% might harm the battery's life. Add Bluetooth-compatible updates, and the Diract Voice might be the most modern transceiver around.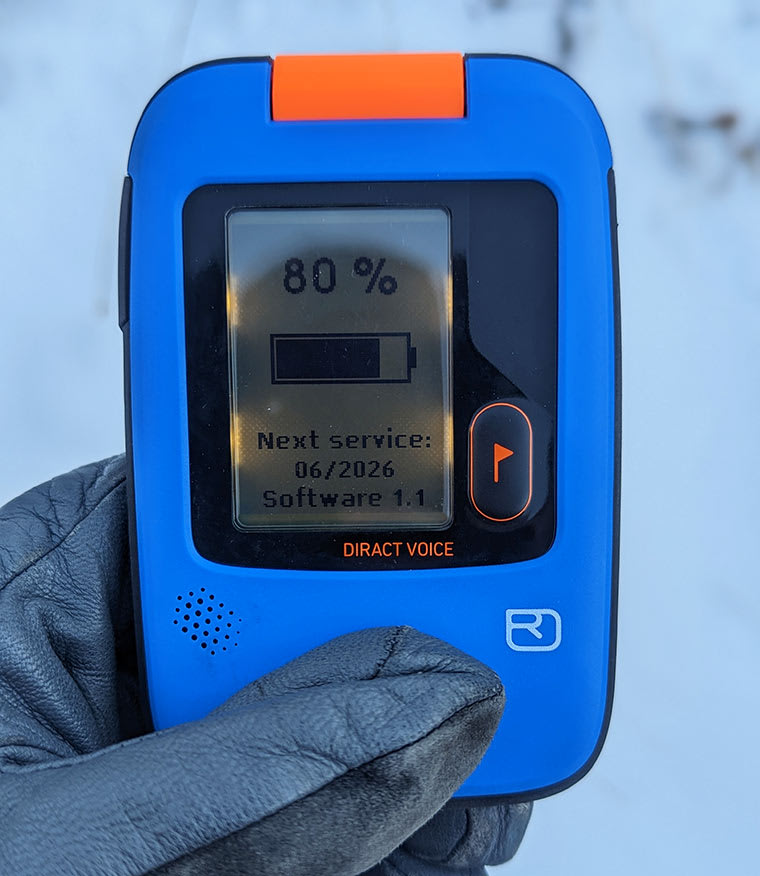 On The Snow
Creature Comforts
Despite having the largest screen, Ortovox's new beacon is surprisingly small. It's a little wider than most, but it's also thinner and shorter than the other options in our rotation. If you prefer touring with your beacon in a pocket instead of its harness, this flatter profile is a big improvement. The harness itself is incredibly comfortable, and like the beacon it holsters, it boasts accessibility innovations original to Ortovox. Mainly, the pull strap helps you take the beacon out a bit quicker, and although that efficiency gain may sound trivial, easier access to your beacon can absolutely make a difference during an emergency.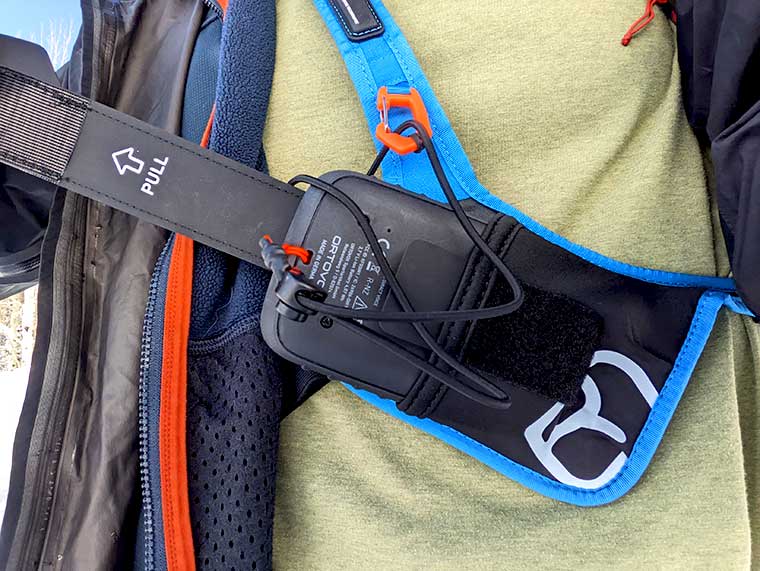 Performance and Power
As far as performance and power are concerned, we found the Diract Voice weaker than most beacons. Ortovox claims the transceiver's digital range is 50m — which is already on the weaker side — and although we would occasionally pick up a signal at 50m, more often than not the signal would not register until about 35m.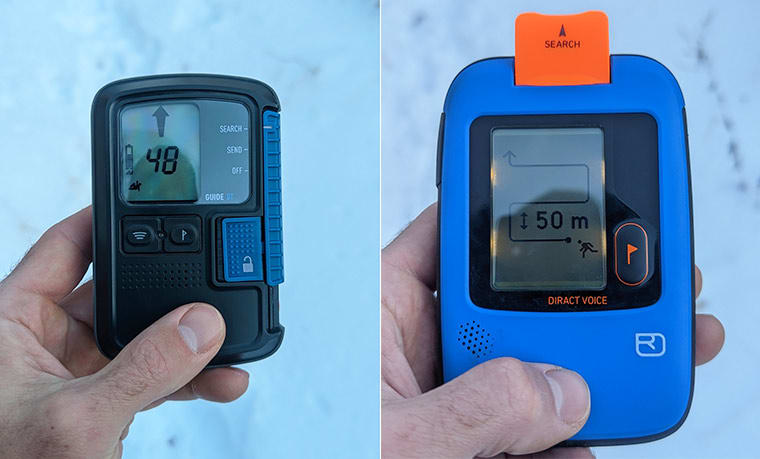 Some of our other beacons could pick up twice that range on average, and were quicker to respond and adjust navigation, too. For this reason, the Diract Voice might not be the best choice for advanced riders on big mountains. We're hoping Ortovox boosts its Smart Antenna technology with a greater range and faster performance so the Diract Voice can really shine.
Ergonomics
We also found the switch from search to send to be a bit cumbersome, especially wearing big ski gloves. It was easy to switch wearing liners, but having to rip your gloves off in an emergency might add to the moment's stress. You may save a millisecond pulling the beacon out of its harness, but you lose a millisecond pulling your gloves off. And when it comes to digging and probing, you'll probably want your gloves on again. Ultimately, we'd like to see the switch modified for seamless use even with bulky mittens.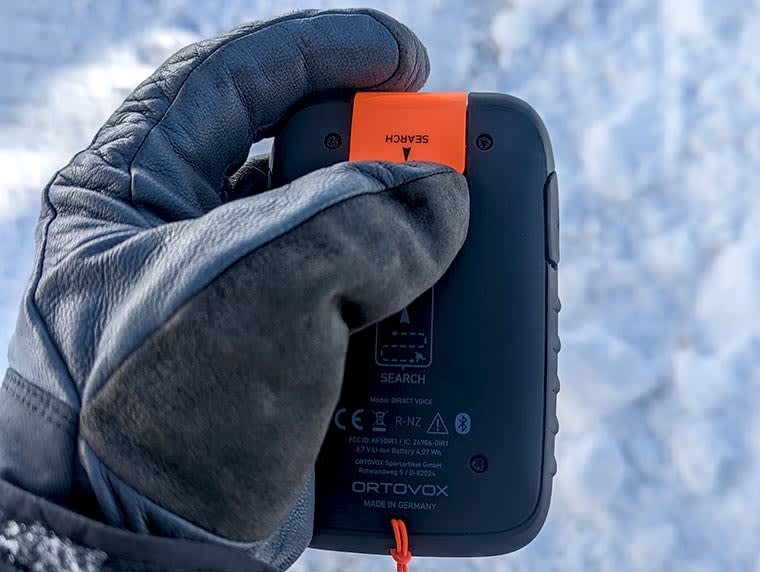 What We Like
Speech Navigation: Whether you're learning how to backcountry tour or need a refresher, the Diract Voice's Speech Navigation assists our searches according to standard procedure.

Display Screen: The largest display screen further accentuates this beacon's accessibility to a wider range of learners.

Rechargeable Battery: More of a creature comfort than anything else, the rechargeable battery sure beats having a box of AAA's at home.
What Could Be Improved
Range: The weaker digital range needs an upgrade before experienced riders will consider this beacon.

Search/Send Switch: Although we like the switch placement and overall design, it's a little tricky and next to impossible to use while wearing thick ski gloves.

Conclusion
The Ortovox Diract Voice's greatest asset is being more accessible for a wider range of users. Beginners and even seasoned backcountry tourers can appreciate this beacon's voice navigation and larger display screen. Unfortunately, its power and performance are underwhelming in comparison to other beacons. Features like the rechargeable battery, comfy harness, and slimmer dimensions add plenty of convenience, and we're excited to see how the Diract Voice improves in future seasons.