Posted by Dan Goodman on 28th Mar 2023
The Wild Country Ropeman has been a crowd-pleaser for more than ten years and it's easy to see why. It's a lightweight, easy-to-use ascender that takes up next to no room in your pack and can be left on your harness without getting in the way. This minimalist, "no-frills" design is what makes the Ropeman an essential item for so many hunters and climbers.
Now, Wild Country upped the ante with the addition of the Ropeman 4 to their lineup for Fall 2023 — an improved version that takes the best parts of the first two iterations and combines them into one. Touting itself as an all-in-one device for emergency rescue, self-rescue, self-belay, and ascending, this new design brings a lot to the table for alpine climbers in a relatively small package. On paper, this seems like a winning combination, so we got our hands on a pre-production unit to test for ourselves and see how it works in action.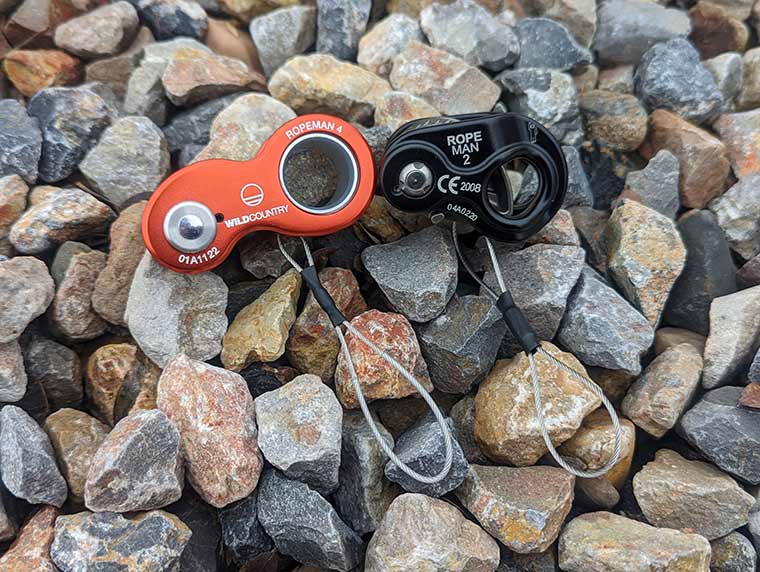 Features & Specs
Weight
True to their word, Wild Country created an ultralight ascender that is barely noticeable on your harness. Although the device itself is slightly larger than either previous model, it still weighs almost 25% less than the Ropeman 2 and just a few grams more than the Ropeman 1. By comparison, the Ropeman 4 weighs less than an ultralight quickdraw on your harness and half an ounce less than the popular Petzl Micro Traxion.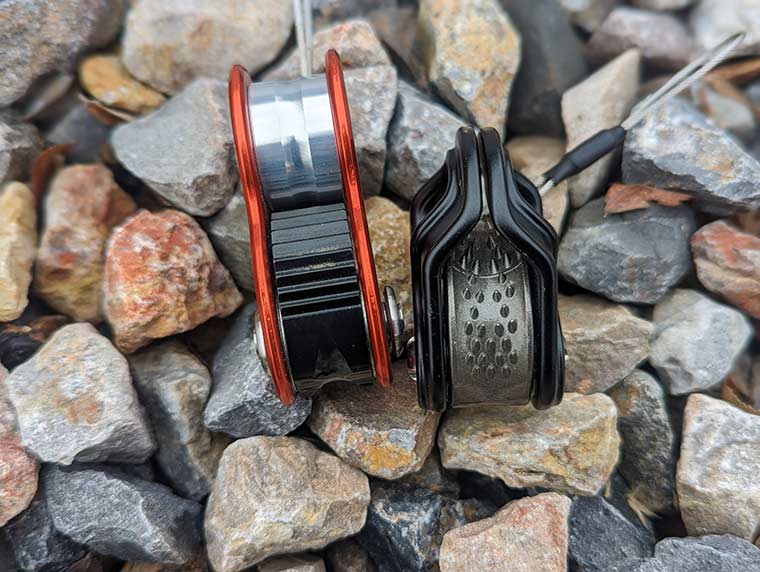 Rope Compatibility
This ascender is compatible with a wide range of rope sizes, from a super thin 8mm line to a burly 13mm cord. Although the Ropeman 2 sports the same compatibility, it uses a camming system with sharper, pointed teeth. Now, the sharper teeth might not damage a rope under normal use, but without doing destructive testing, our instinct is that the Ropeman 4's wide ridges will be easier on a rope's sheath in an emergency situation.
Wild Country also states that this device is compatible with flat and tubular webbing slings. While we can't imagine this being useful on a regular basis, it does give you more options in an emergency rescue situation, and in that regard, we're glad to have it as a feature. And for those of you questioning whether or not it would actually work for an 8mm line, we're pleased to say that in our tests it maintained a secure and confidence-inspiring hold even on a rope that thin.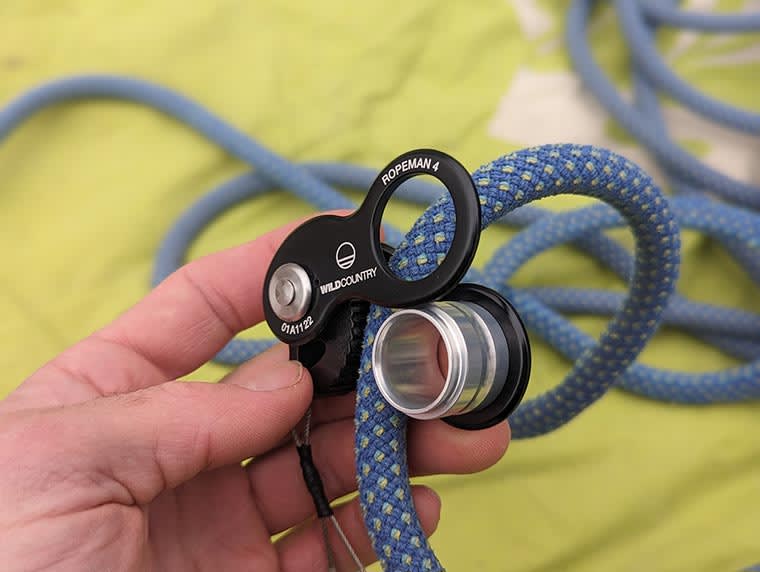 Cam & Guide Pin
Perhaps the most noticeable change is the new cam and guide pin setup. Previous models relied on the cam biting into the rope using a locking carabiner as a backstop. With the new, grooved guide pin, the Ropeman 4 keeps your rope aligned in the correct position, minimizing drag as the device moves up the rope. This design also makes it substantially easier to add your locking carabiner to the system without having to move the rope or cam out of the way. Although this new design might not have us racing to replace a well-functioning Ropeman 2, it's certainly a step forward in terms of refinement and usability.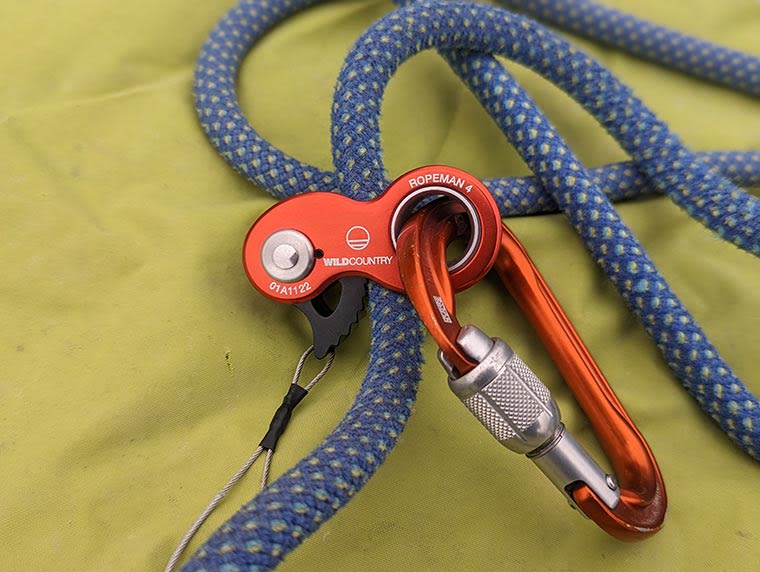 In the Field
We weren't officially allowed to climb on this device since we got our hands on pre-production samples for the review. That said, we did bend the rules a bit, and hung up a rope to climb at home to see how the device performs in action.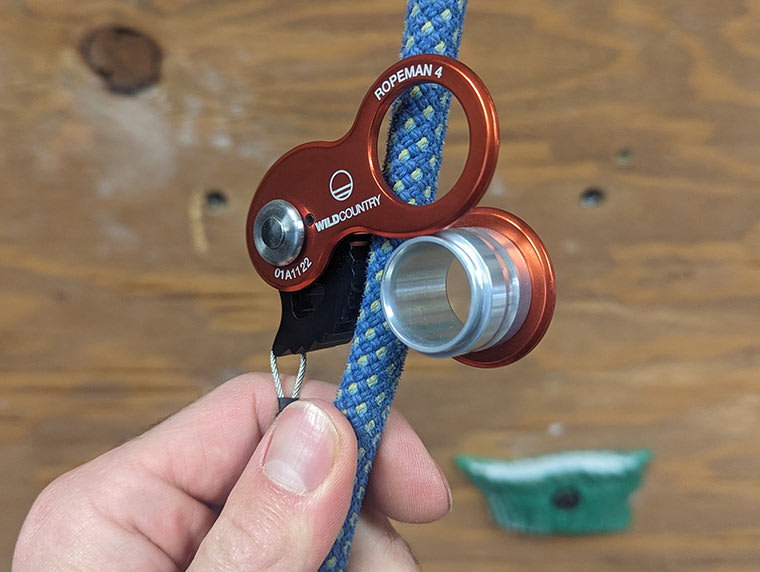 The first thing we noticed was how much easier it is to set up the Ropeman 4 compared to previous models. The new spring-loaded side plate is easy to maneuver out of the way of the rope, making loading the rope into the cam a breeze. Additionally, Wild Country completely separated the carabiner slot from the camming mechanism, making it much easier to use large or thick lockers. This is in contrast to previous models which had a much more difficult time accommodating larger locking carabiners.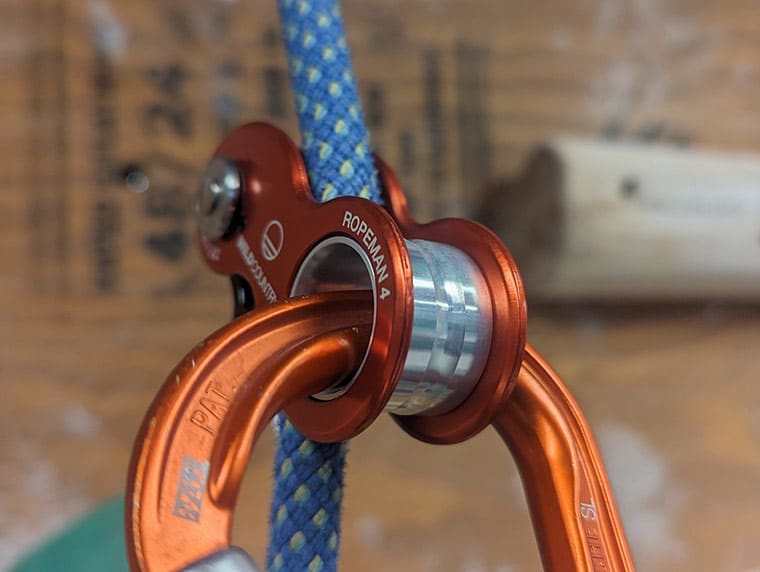 Testing the device as an ascender worked incredibly smoothly when paired with another device, working quickly and efficiently on ropes from 8mm to 9.8mm. The new cam and pin design kept the device in the correct position and orientation from start to finish. And once it was time to descend, we simply had to pull on the attached stainless steel wire to release the cam and effortlessly lower ourselves.
We also liked the Ropeman 4 as an alternative self-belay option to the popular Petzl Micro Traxion device. Weighing less than the Micro Traxion, the Ropeman serves as a great ultralight option for the climber looking to minimize weight for solo missions. And, unlike the Micro Traxion which sports a rope clamp that can be difficult to disengage, the Ropeman lets you easily release the device from the rope once it's unweighted. The one downside is that the Ropeman has a bit more friction when sliding up the rope than a pulley-based ascender does. In most situations, the difference is likely negligible, but might be noticeable for climbers working out the crux moves of hard pitches.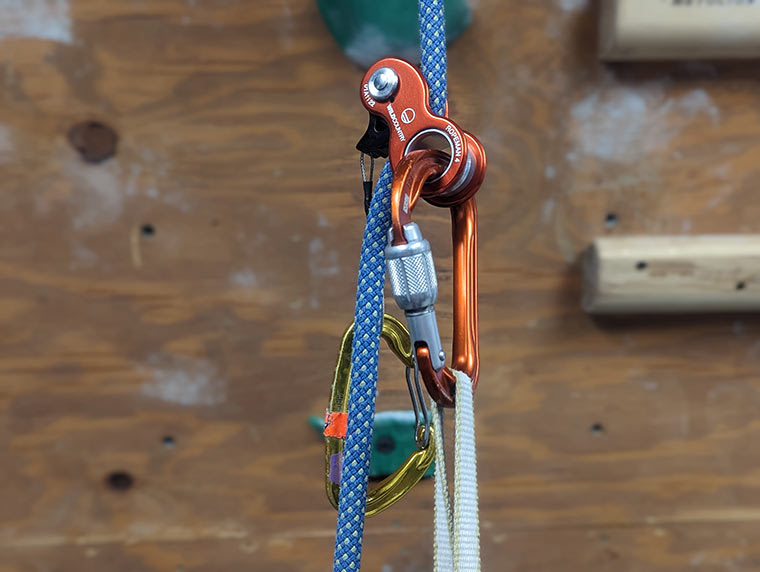 What We Like
Spring-Loaded Side Plate - Although it seems like a small addition, the new side-plate construction makes it easy to load thicker ropes into the device.
Cam and Pin Design - Sporting a groove to keep the rope in place and creating a dedicated space for your locking carabiner, the new design simplifies your setup.
Lightweight - Wild Country managed to keep the device small and lighter in weight than the Ropeman 2, while still offering the same rope compatibility.
What Could Be Improved
Self-Belay - Though there's not much to complain about with this device, it still doesn't work as smoothly as other, pulley-based devices for self-belay situations. The Ropeman 4 is an improvement on previous Ropeman iterations in this regard, but it doesn't have the same smooth climbing action that the Petzl Mini Traxion does.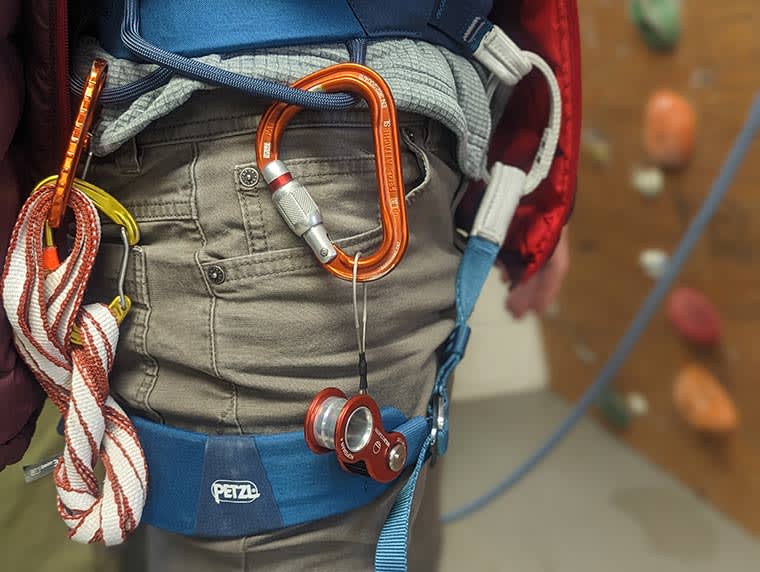 Conclusion
The Ropeman 4 is clearly designed with climbers in mind. With an ultralight construction, wide-ranging rope compatibility, and a versatile design, this ascender is perfect for alpine climbers and mountaineers but can find a useful place on almost any climber's rack.
You still might opt for a Ropeman 1 or 2 over this latest design if you know your use case and want to save a few bucks in the process. Anyone looking for a more versatile device, on the other hand, should reach for the Ropeman 4. By bringing together the best parts of both previous models, it is clearly one of the most useful, non-handled ascenders on the market.
About the Author
Dan Goodman
Most of the year, Dan can be found chasing the best climbing conditions he can get his hands on, and in the dead of winter, he'll settle for chasing powder on his snowboard. He's constantly seeking out better gear, testing new climbing shoes, backpacks, sleeping bags, and more to make his life in the outdoors a bit more comfortable. When he's not outside putting his gear to good use, he's writing about the products that he knows best.