Posted by Rachel Ross on 23rd Jan 2023
Skiing might be an expression of creativity, yet picking out ski boots is the real art form. While many skiers spend a good chunk of change on flashy skis and colorful jackets, you can't show off your style if you have blistered heels or the dreaded "shin bang." Ill-fitting ski boots are a show-stopper to any powder day or a fresh corduroy morning, which is why there are many tricks to dial in your setup.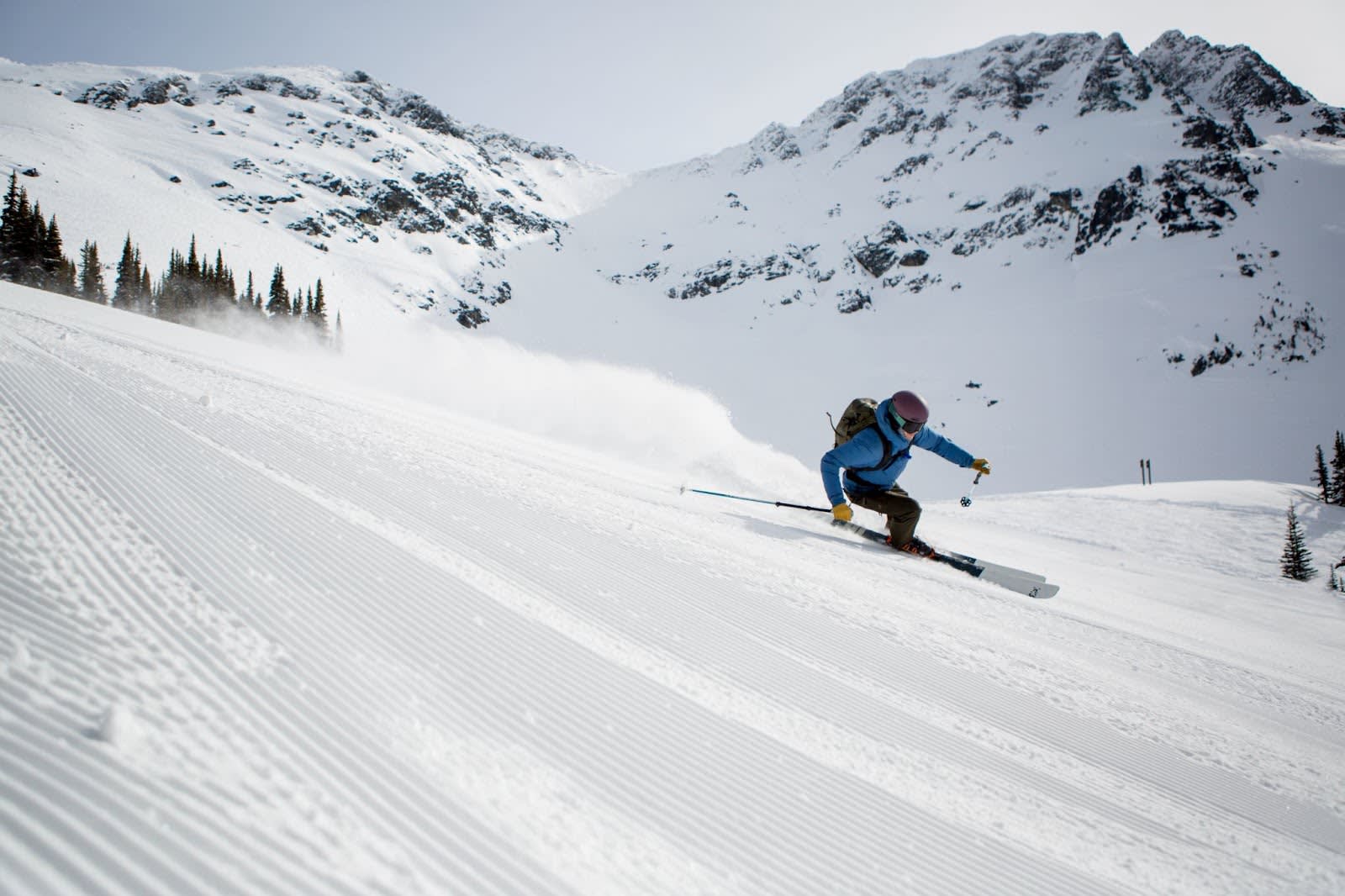 To help guide you in your journey of finding your magic slippers, we've compiled a list of things to think about when shopping for your perfect ski boot.
Find Your Size
Ski boots are sized using mondo sizing, which goes from 21.5 - 33 in adult sizes. This roughly corresponds to how long your foot is in centimeters. A quick measurement will give you a starting point for your mondo size. Note, however, that although half sizes exist, the shell of the boot will remain the same, and the liner is filling in the half-size difference. Thus for most brands, a size 27 and 27.5 will use an identical boot shell with a different liner. Some brands, like Dynafit, SCARPA, and some La Sportiva models, break on the ½ size, meaning that a size 26.5 and 27 boot will share the same boot shell length.
If you're in women's sizes, adding 16.5 to your US street shoe size will usually give your mondo size, and for men, add 18. It should be noted that this is just the baseline, because your foot shape will ultimately decide what size actually fits your foot. For example, your foot length might point you towards a 28.5 mondo size, but if you have a narrow foot and want a performance fit, a 28 might be your starting point.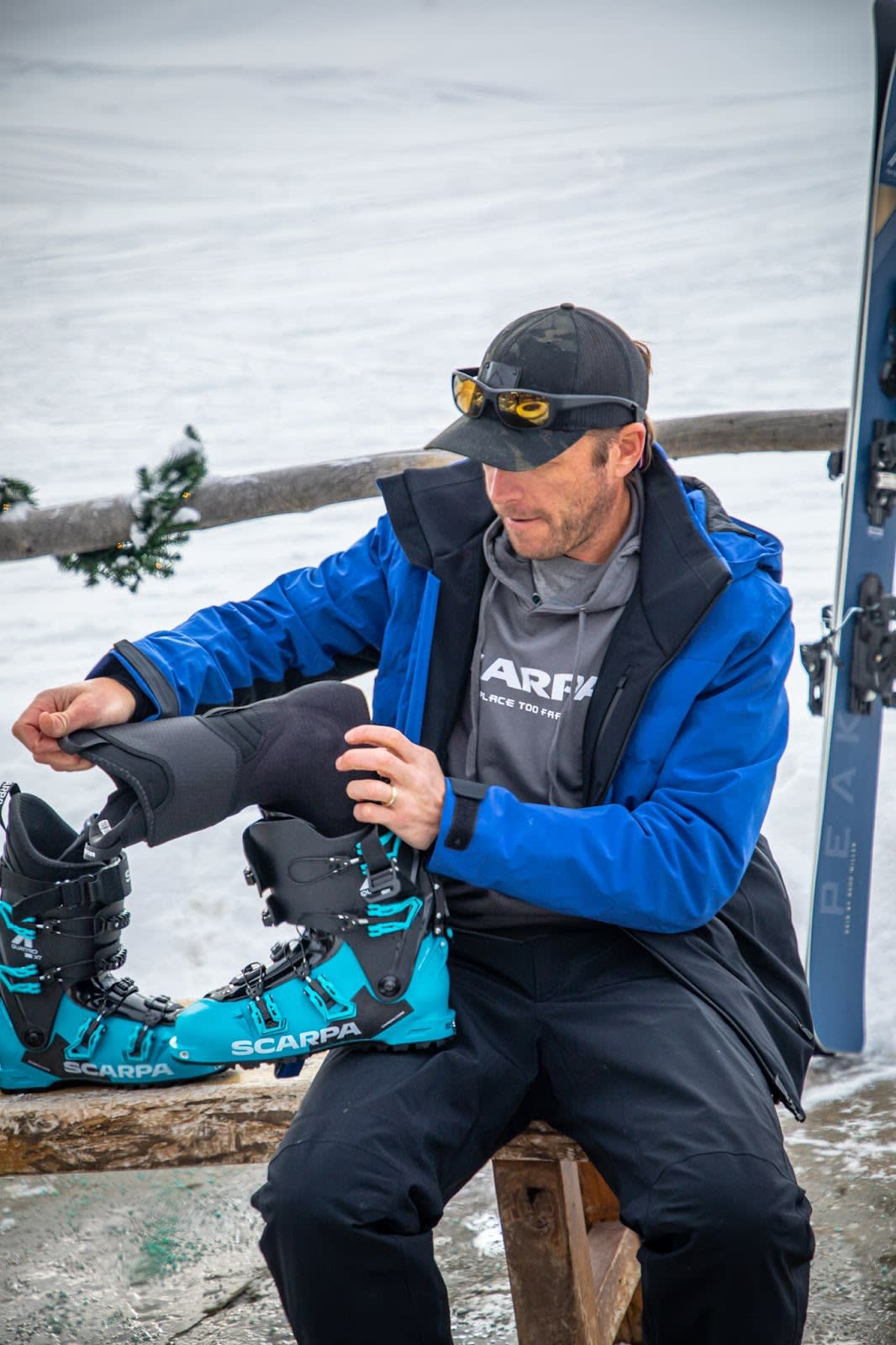 Once you have your starting point, try a boot in that size and take the liner out of the ski boot, then stick your foot inside the stiff plastic. You will be able to feel where the shell lines up with the curvature of your foot, and where you can foresee needing extra padding or more space. Some companies have different "last" measurements, or the width at the widest part of the foot, ranging from narrow (98mm) to wide (101+ mm). Certain brands make boots specifically for those who need slightly more or less space. Going to your local ski shop and trying on boots, with and without the liners, will ultimately help make this decision.
What's Your Type?
Ask what type of skier you are hoping to become in the next two or so seasons. Do you want to stay on the bunny hills, have a blast, and stay as warm as possible? Or perhaps you're shredding the blue runs but just feel a little out of balance? Do chutes and couloirs call your name, and the big mountain lines beckon? The answer to these questions help decide the fit and specs of your boots, which we'll explore in greater detail now.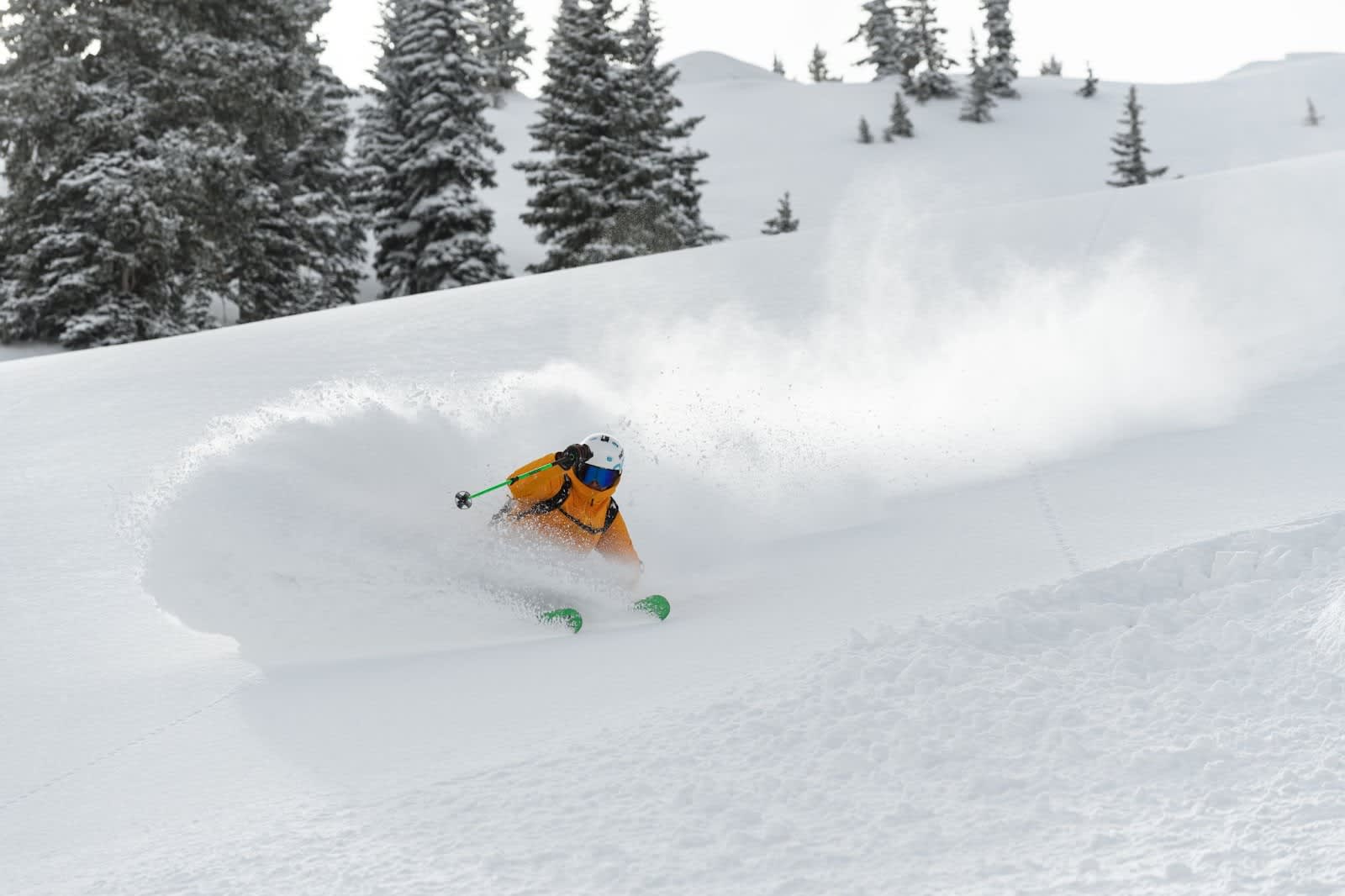 Flex and Fit
How a boot fits can be one of the biggest factors in performance on the slopes, which is why there's a "performance fit" versus "relaxed fit." If you're looking to level up your riding, a performance fit begins with taking the liners out of the shells, and inserting your foot until your toes touch the very front of the inside of the boot. The space between your heel and the back of the boot is going to determine how aggressive the fit, with a finger-sized space being on the performance side of the spectrum, and two fingers or more being in that relaxed category. This is ultimately a preference as well, depending on your level of comfort in ski boots, but experienced boot-fitters will often try this trick to ensure you are getting the type of fit you need.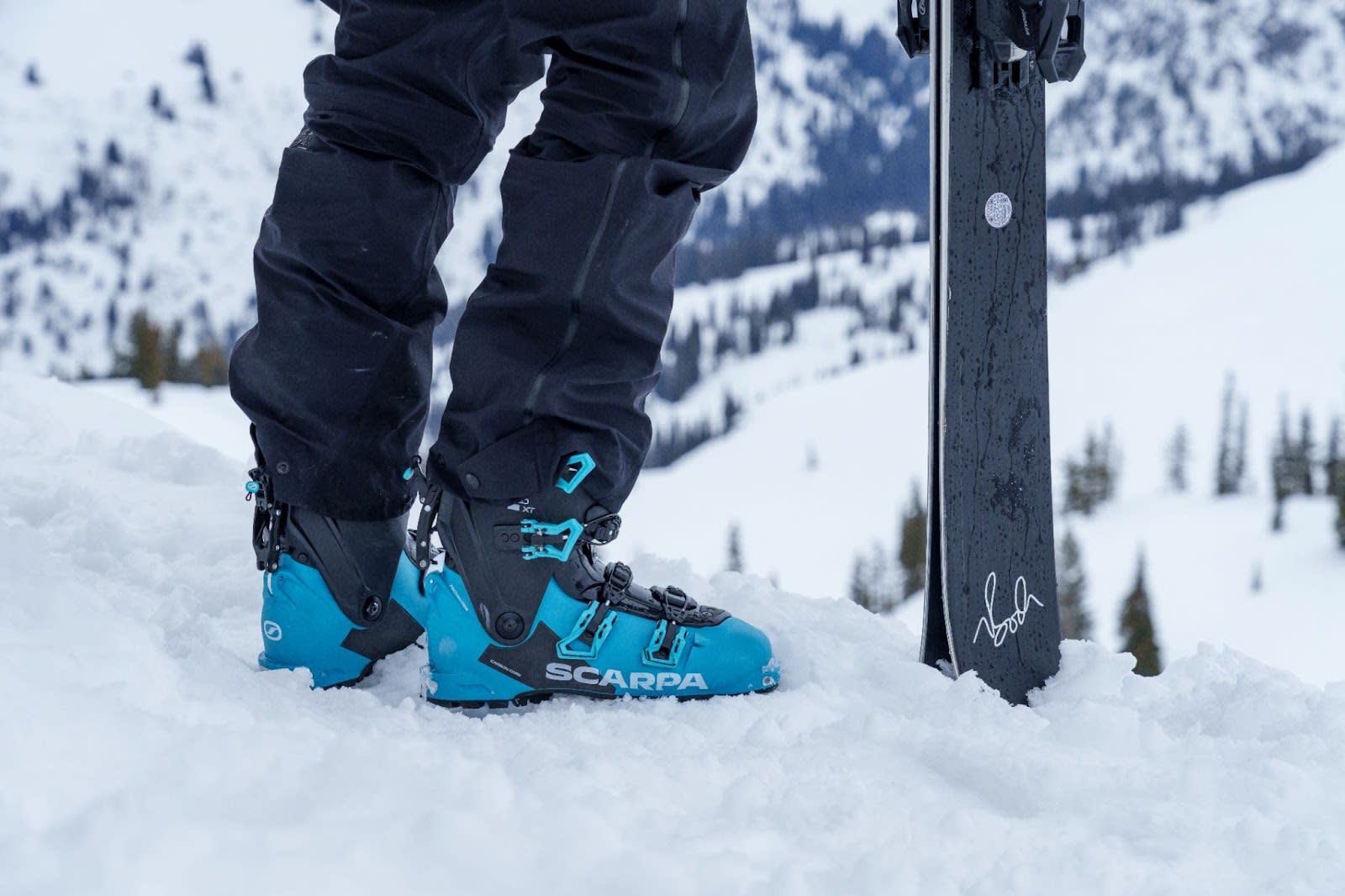 The more intense skiing you wish to do, the stiffer you'll want your boots to be. This is where boot flex (the amount of hinge at the ankle) comes into play. Boot flex ranges from 60 - 130, with about 90 - 120 being the intermediate or lighter weight categories, below which is typically the recreational category, and above being heavier or expert category.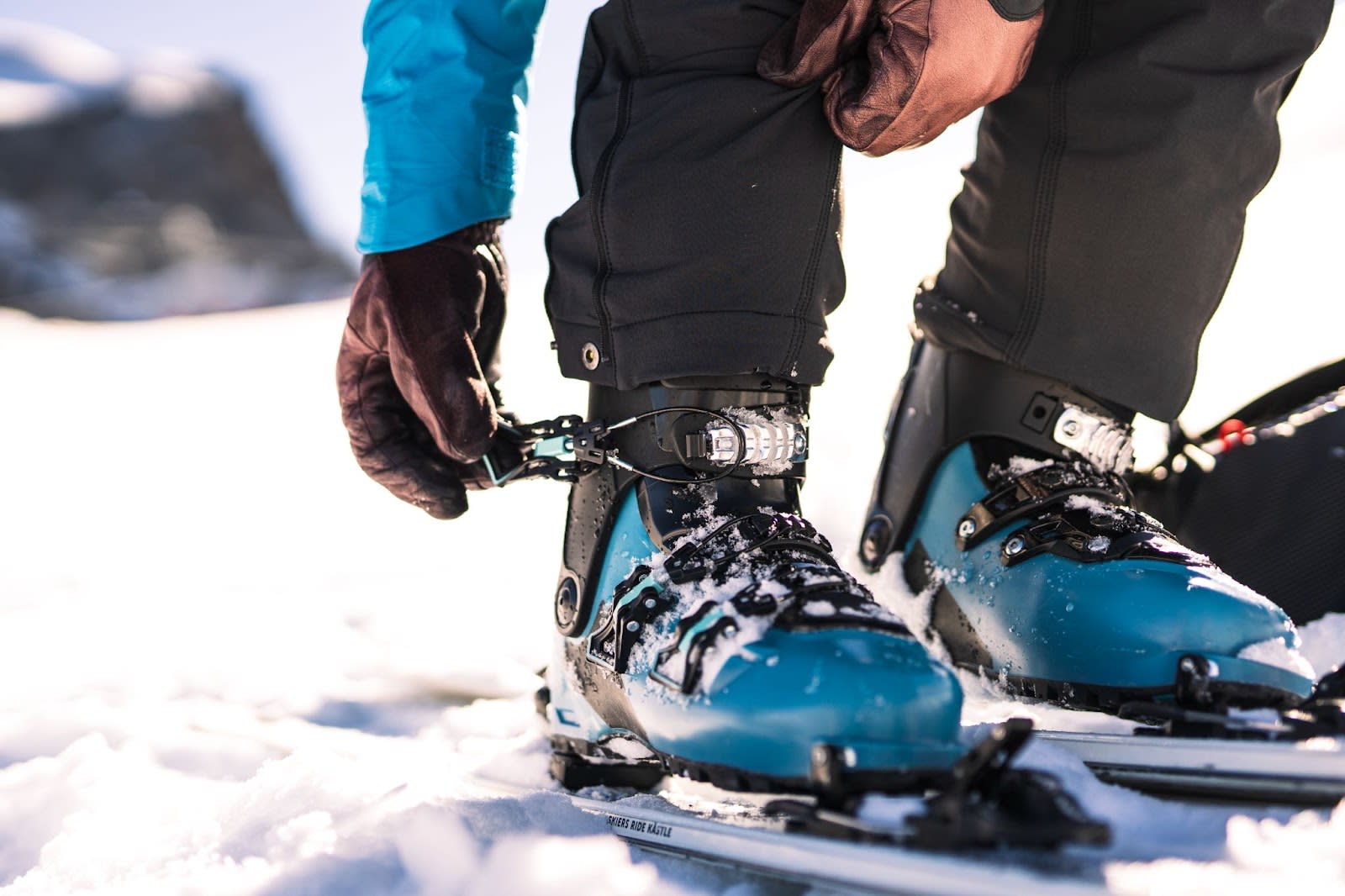 While boot flex is an important consideration, it's also important to call out that it is not a standardized system yet. Thus, a 130 flex from one boot manufacturer might feel more like a 120 boot flex from another. Recreational skiers might prefer the heavier, more insulated and limber boots, while competitive skiers, or those who find themselves in terrain that necessitates precise movement, will choose a tight, lighter, more performance-style fit. It can get confusing because in a lighter boot, you might still want a stiffer flex, and a tighter fit might not come down to length but to the width (the last size, discussed previously). In short, there's no substitute for getting your foot in the boot to help you determine the right measurements.
Consider shape
Your method of controlling your skis is a matter of shifting your weight in your boots. A perfectly fitting boot will allow you to press into your forefoot and lean into your shins, keeping your heel locked into the back of the boot. Any additional movement in your boots from dead space can result in sore ankles, pain in your shins, and blisters. The opposite problem occurs when circulation is cut off, either from excessive padding or the wrong-shaped boot for your foot.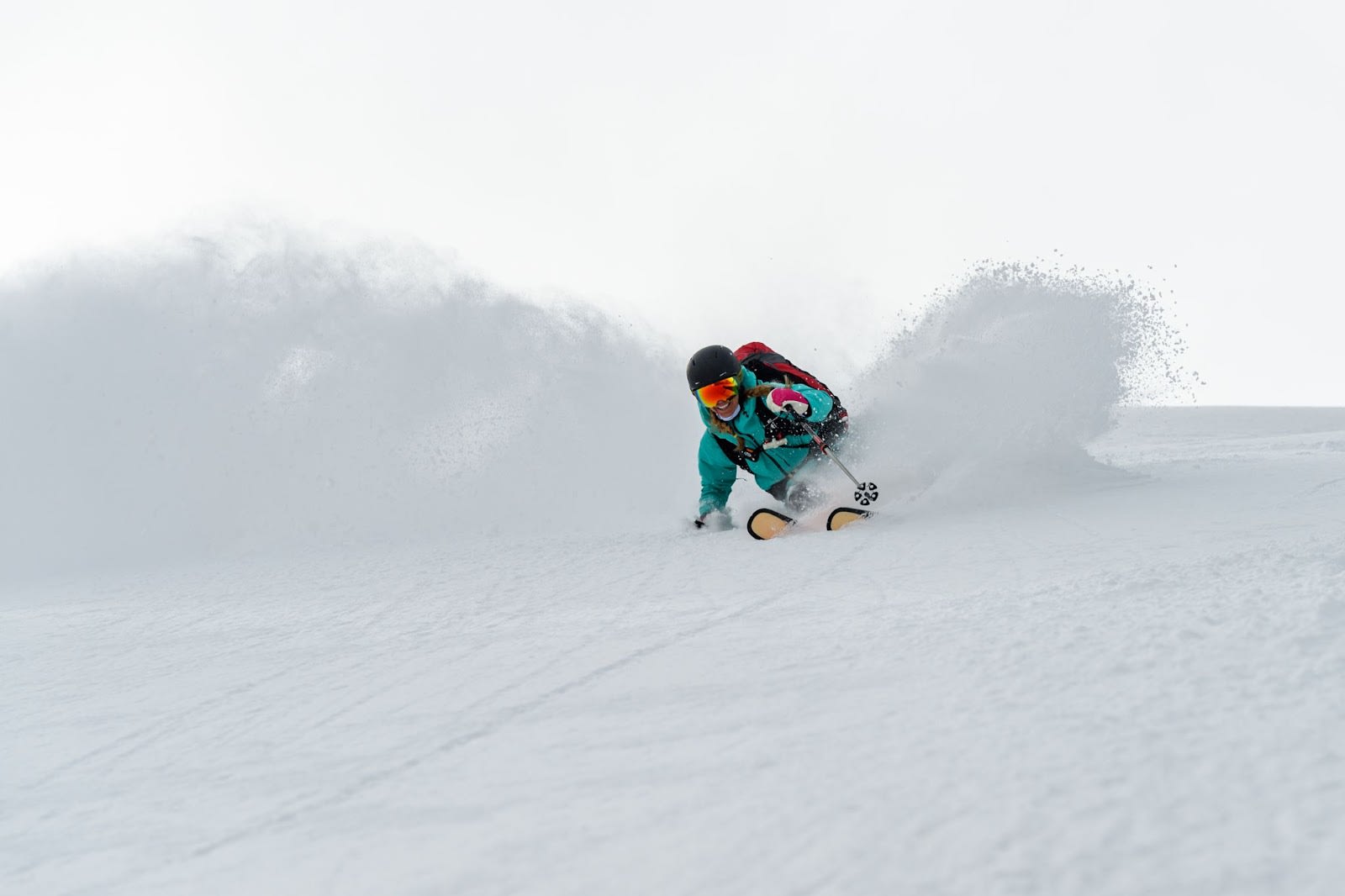 Flat footed, bow-legged, wide fore-foot, runners calves, etc. can influence how a boot fits. Biology also plays a role, as women typically have a lower calf approach, meaning the shaft of a women's boot is cut slightly lower, and slightly more narrow at the heel. Numbness or tingling can be your first sign that something is amiss. Thankfully, there are solutions to each fit issue.
Creating a more functional fit can alleviate knee or hip pain, and even help with circulation. Some accessories to consider include heel lifts, orthotics, and extra padding of variable widths and shapes.
Conclusion
Choosing ski boots is like breakfast: it's the most important part of your ski journey. While it may seem simple on paper, the road to trying out and testing out various brands and shapes might take longer than you'd imagine. Patience and honesty are the most important qualities to have at-the-ready, given the process is not always straightforward.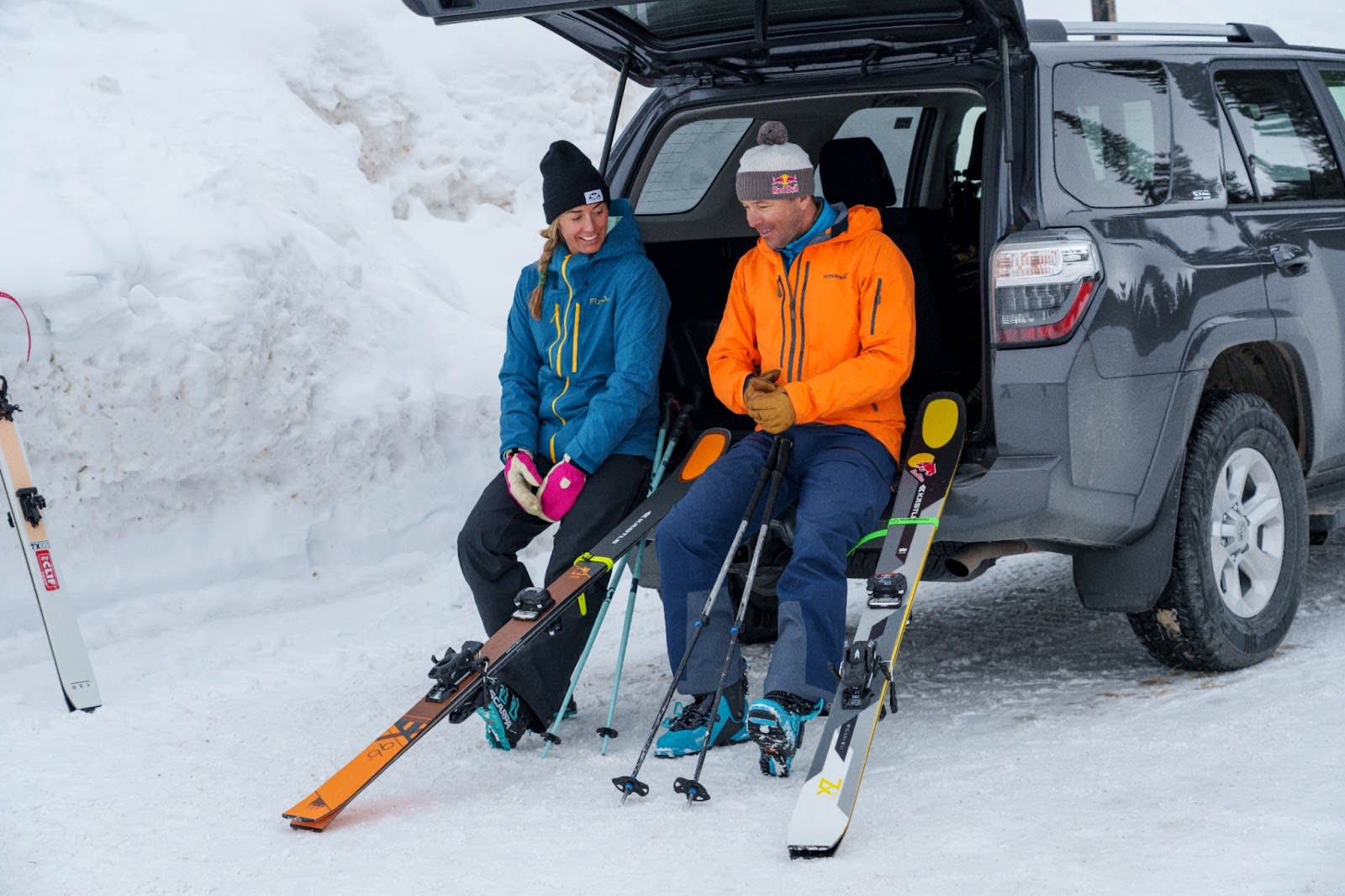 Ultimately, chatting with your local boot fitter will help you work out the subtleties of your fit, using special tools such as heat-molding liners, punching out shells to accommodate specific foot shape, and even adding extra padding where needed. Just remember that the slopes will be there for you, after you've completed the most important and necessary part of your winter sport.