Posted by Garson Fields on 13th May 2021
The past decade has seen real improvement in mountain bike helmet design, driven by a combination of evolving riding styles and new manufacturing techniques. Smith played a key role in this development when it launched the original Forefront helmet in 2013. In one fell swoop, the Forefront not only established the blueprint for Smith's distinctive bike helmet design, but it also introduced riders to Koroyd®, an impact-absorbing technology that continues to set Smith's helmets apart.
Smith's latest lineup includes more helmets at a wider range of prices than ever before, which means that there's almost certainly one that suits your needs. It also means that there's more to consider when choosing the right lid.
Tech Considerations
Before we get into the offerings, let's take a look at the technologies and features that you can expect throughout the lineup.
Gender
Smith does not make a women's specific bike helmet, but Smith's team of female athletes has been instrumental in providing critical feedback throughout the line. That means you can choose whichever model and color you like, secure in the knowledge that your helmet will accommodate a wide range of head shapes, as well as different hairstyles.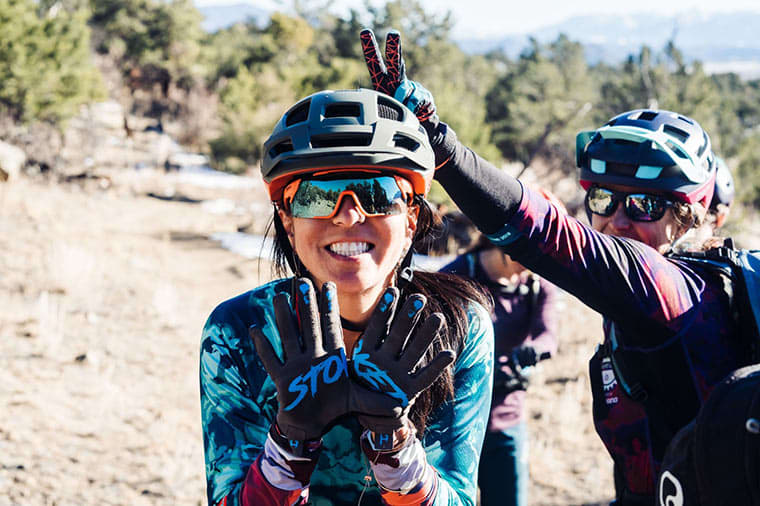 Certifications
While more expensive helmets will get you premium features, all of Smith's helmets are certified to both the American CPSC and the European CE EN 1078 safety standards. It's important to understand what that means, and what it doesn't.
Both of these standards dictate minimum performance levels for protective equipment under a given set of conditions. A helmet that exceeds those standards by 100% or more receives the exact same certification as a helmet that just barely meets those standards.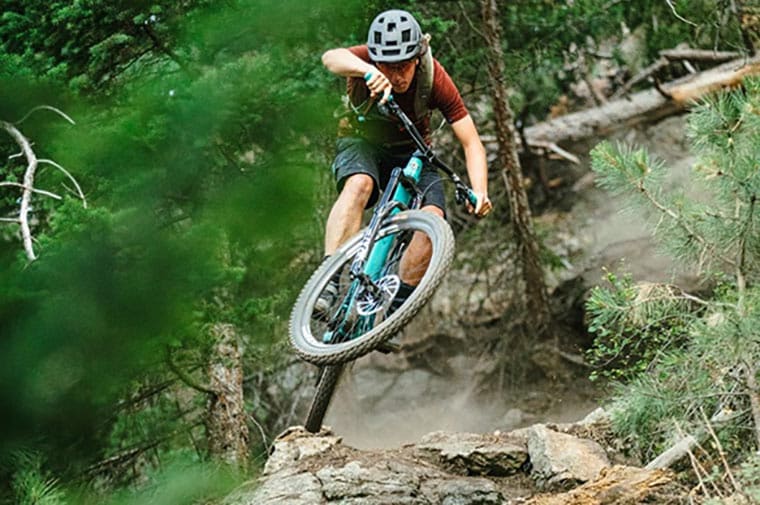 Additional protective features found in the Forefront 2, for instance, don't correspond to a higher safety rating than the entry-level Convoy. That doesn't mean that a Forefront 2 isn't capable of absorbing more energy or maintaining superior structural integrity in a crash, it just means that both helmets meet the minimum performance metrics required to achieve certification.
MIPS
Rotational impact dispersion technologies have become a must-have item for many educated helmet buyers, and MIPS is the gold standard. Basically, MIPS helmets have a slip layer that sits between the helmet and your head, allowing the helmet to rotate in a crash, which has been independently verified to reduce the transfer of energy to the brain under certain circumstances. Like the certifications, all of Smith's mountain bike helmets are built with MIPS technology, from the entry-level to the top tier.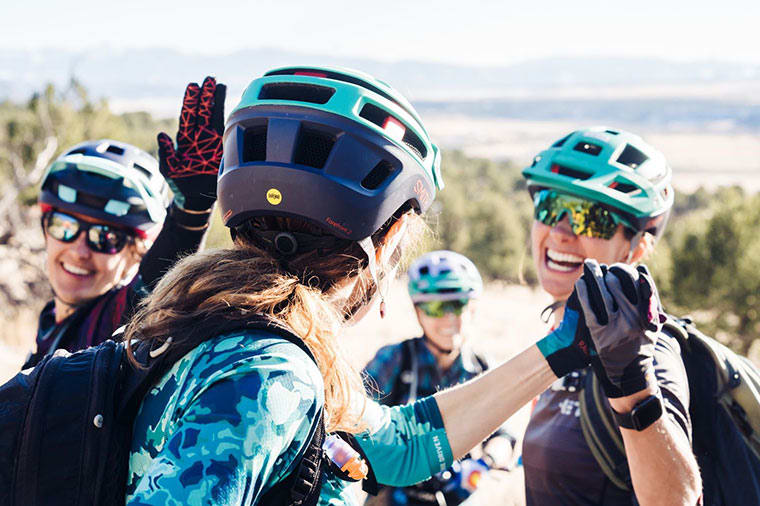 Koroyd®
This is where we start getting into the differences between Smith's mountain bike helmets. If you look at the Forefront 2 or the Session, you'll see what looks like straws glued together in the helmet's shell. What you're looking at is Koroyd®, and it's a key technology for enhancing protection.
Koroyd works like the Expanded PolyStyrene (EPS) Foam used in traditional helmets, in that the "straws" compress and permanently deform under impact, dissipating energy that would otherwise be directed to your brain. Koroyd claims that it absorbs more energy by volume than EPS, especially during angled impacts, and it's extremely lightweight, which adds up to a helmet that is potentially more protective at a given weight.
It's also worth noting that because of the structural properties of Koroyd, Smith has reinforced its Koroyd helmets with an integrated skeleton structure, which helps the helmet hold together in the event of a big crash, potentially giving you even more protection
Ventilation
Koroyd is porous, making it cooler than EPS foam, but when wearing a Koroyd-equipped helmet back to back against a well-ventilated EPS foam helmet, it's undeniable that traditional vents allow more airflow over your head.
While it's true that Koroyd is air permeable, the direction that the air moves is all-important. The "straws" that comprise the Koroyd structure are oriented perpendicular to the direction of airflow, which basically turns them into individual air pockets, acting more as insulation than ventilation
That doesn't mean a Koroyd helmet is unreasonably hot, nor does it mean that a Forefront 2 isn't still more breathable than plenty of popular helmets (the perennially popular Troy Lee Designs A1 comes to mind.) What it does mean is that especially on the season's hottest days, an Engage will keep you cooler than a Forefront. Whether it's worth giving up the potentially superior protection of Koroyd will depend on your wants and needs.
Helmets
Our pick for maximum protection
If you're an enduro racer, have a history of concussions, or simply want to maximize protection for your brain, the Forefront 2 is the obvious choice.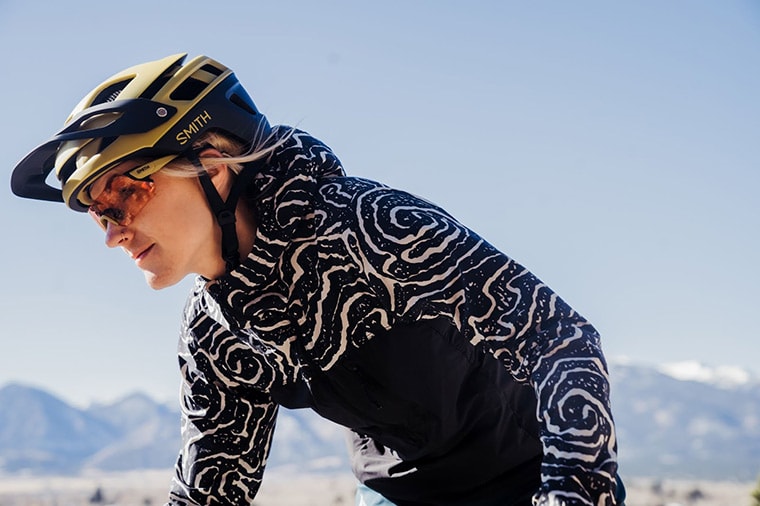 As previously mentioned, Smith's flagship mountain bike helmet is certified to the same CPSC and CE EN 1078 standard as the rest of its siblings. However, the Forefront 2 leverages Koroyd® to the fullest extent, covering more of your head with the impact-absorbing material than any of Smith's other helmets. The shell is enhanced by the integrated skeleton structure, which will help the helmet hold together during a crash. All of those factors point to the Forefront 2 having a potential edge over its siblings in the event of a serious crash. If you need more protection than the Forefront, then you're a candidate for the Smith Mainline full face helmet.
Our pick for maximum ventilation
If cooling is a top priority, the Engage is your best bet.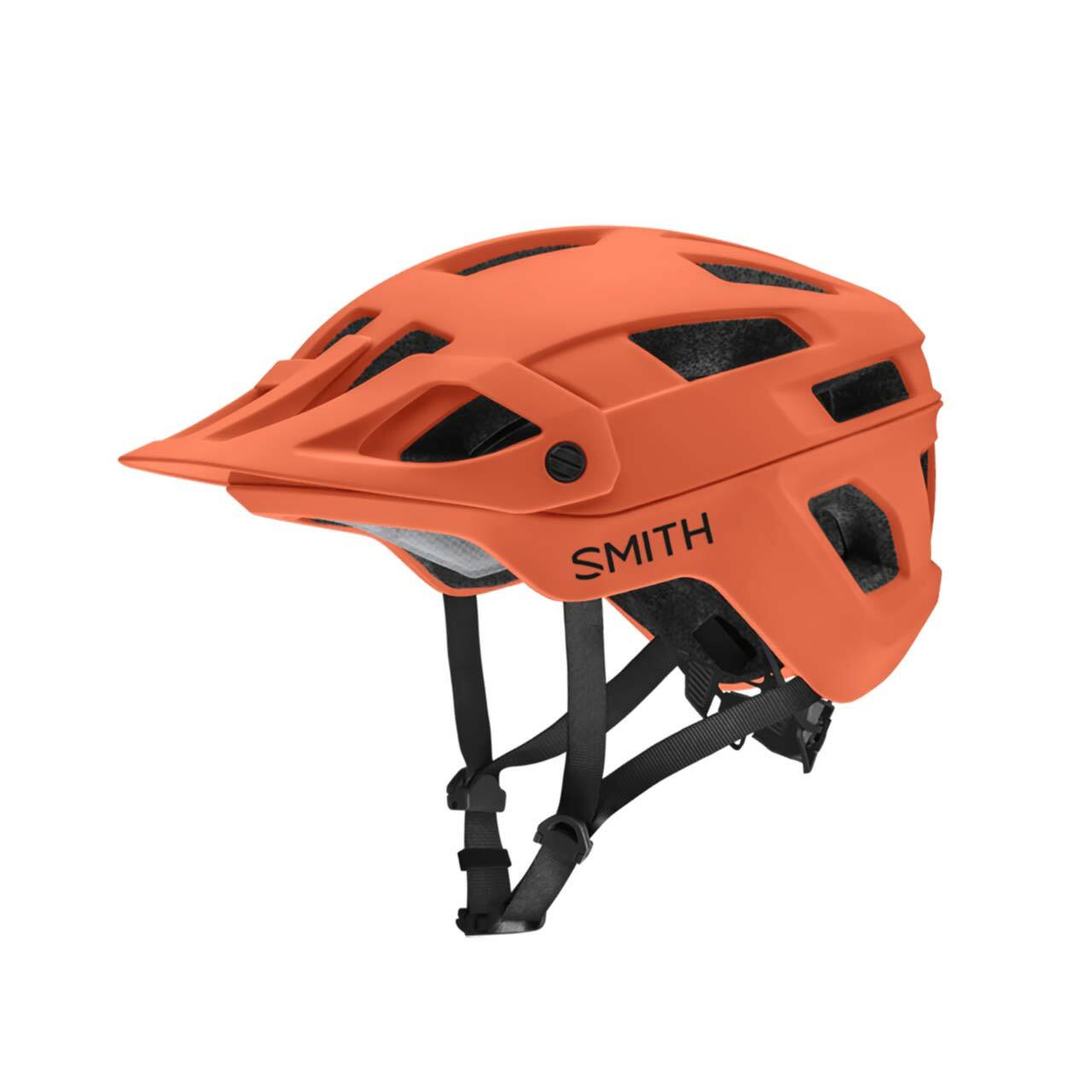 This is Smith's best mountain bike helmet that's built with traditional EPS foam construction. Koroyd® makes Smith's helmet lineup stand out, but while this technology has proven its worth in terms of protection, it also compromises airflow. So while the Engage forgoes the pairing of Koroyd® and the skeleton structure that you'll get with the Forefront 2 and the Session, it has the advantage of pushing air through the helmet more effectively, helping to keep you from overheating on sweltering summer rides. The modest asking price, comfortable fit, and clean aesthetic only make the argument more compelling.
Our pick for best value
If you're looking for most features for your money in the Smith lineup, it has to be the Session.
Between MIPS, Koroyd®, and the integrated skeletal structure, you're getting all of the technology that sets the Forefront 2 apart, and you're saving $80 in the process. True, the Forefront 2 gets a bit more Koroyd® coverage, but unless you're after the signature look of Smith's top-tier trail helmet, you're giving up precious little by going with the Session.
Our budget-friendly pick
Entry-level trail helmets aren't supposed to have these features, fit this well, or look this good.
It was only a few years ago that a helmet with MIPS technology and an aesthetically pleasing shape would have cost you two or three times the Convoy's $75 asking price. On top of those two home run features, you're also getting Smith's comfortable fit, a secure VaporFit™ dial adjustable retention system, and a design that plays nice with sunglasses and goggles. True, you forgo the nicer liner and adjustable visor you get with the more expensive Engage, but if you're looking to stretch your dollar, the Convoy gives you the features, look, and feel of a premium helmet at a literal fraction of the price.
In Closing
Making the right choice from the Smith lineup is a matter of prioritizing price, protection, and ventilation. As long as you're clear on which factor is top priority, choosing the best MTB helmet is really pretty simple. And whichever direction you go, you can be sure that you're getting a helmet that stands shoulder to shoulder with the very best mountain bike lids available today.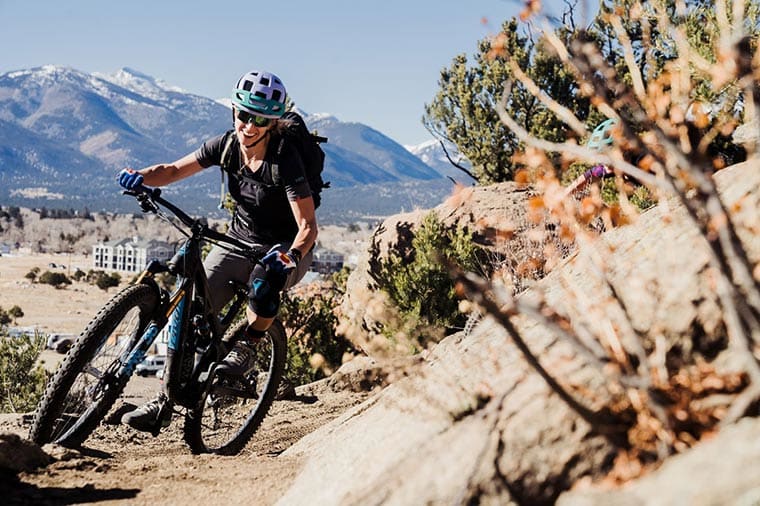 About Campman
Campman is an outdoor retail store located in Salt Lake City, Utah, that specializes in gear and equipment for camping, skiing, backpacking, climbing, and everything in between. We understand that the difference between a bad memory and the adventure of a lifetime can come down to the gear you take with you when you head outdoors, and we want our customers to have the best experiences possible. When it comes to getting outside, we get it, and we'll get you the gear you need to get there.
Questions? Feel free to contact us by phone at (801) 999-8117 or by email at sales@campman.com.